It's possible to create automated messages to be sent from different email addresses for different listings. For example, you would like messages for Listing A to be sent from ListingA@email.com; Listing B from ListingB@email.com, etc. Follow the steps below.
1. Add Email Addresses to Your Account
Follow the steps
here
to add email addresses to your account.  The email addresses must be added to your account before they can be used in an automated message rule.
2. Create a New Automated Message Rule
Follow the steps
here
to create an automated message rule, noting the following:
Select "Email" message type.
In the pop-up select the relevant email address for the message to be sent from: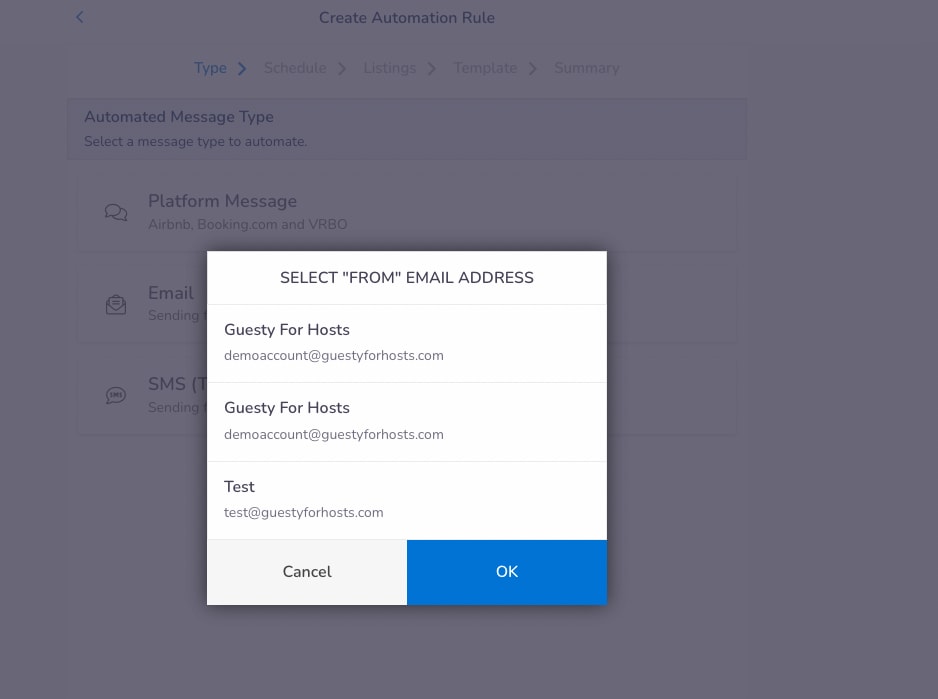 Select the relevant listing for that email address.
For additional listings/email addresses, simply repeat this process.
Tip:
If you want to send the same message (e.g. "check-in instructions") to all listings but from different email addresses, you can use the same message template in each automation rule.