Important:
New users click
here
to check the Vrbo upgraded connection.
If your Vrbo account or listing is not connected, the automated messages, availability, and pricing will not be pushed to Vrbo.
To verify that your Vrbo listing is properly connected to Guesty For Hosts, follow the steps below.
Step by step:
Sign in to Guesty For Hosts.
Click Menu.
Click Vrbo.
Click Accounts.
If your account does not show as "Connected", click Connect. See more information here.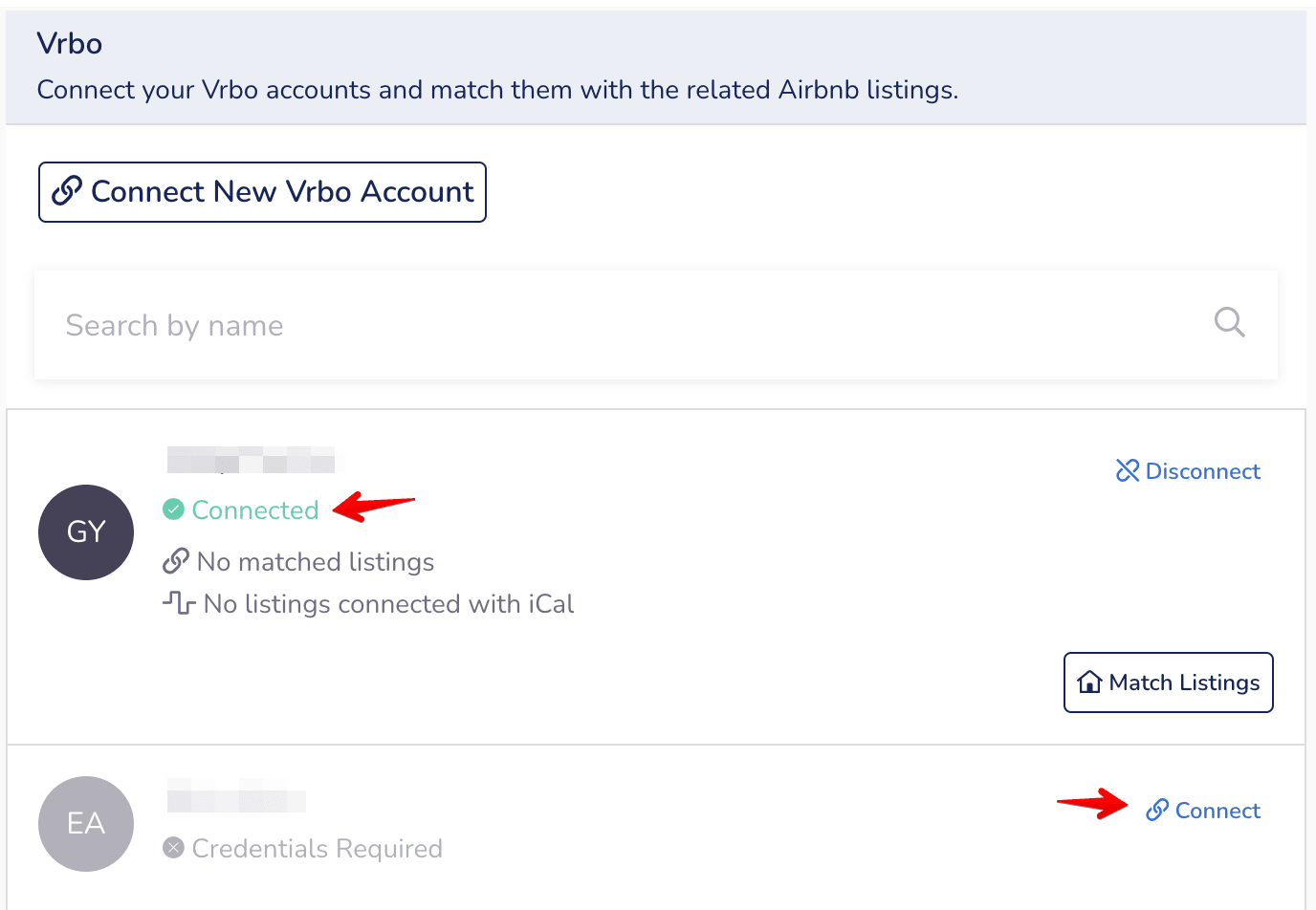 6.  To the right of a connected account, click Match Listings. 
7.  Verify that all of your Vrbo listing is matched with the corresponding Airbnb listing. See more information
here
about matching listings.