If your daily rate in the Guesty For Hosts calendar does not match the Airbnb calendar, it is most likely due to one of the following reasons.
The daily rate in Airbnb is averaged out over a full stay. 

If you have different daily rates, for example weekday and weekend, these will not be reflected in the Airbnb calendar.
Verify that the total amount for the stay is the same in both calendars.

You need to refresh the calendar in Guesty For Hosts.

In the Calendar, click the download icon. Wait 30 seconds then click the refresh icon, to ensure that the latest rates are showing.

Custom rate changes were made in the Guesty For Hosts calendar. If you would like to reset your base price, select "Yes, overwrite all rates" when updating.

Note: Weekend pricing changes will automatically override manual calendar changes.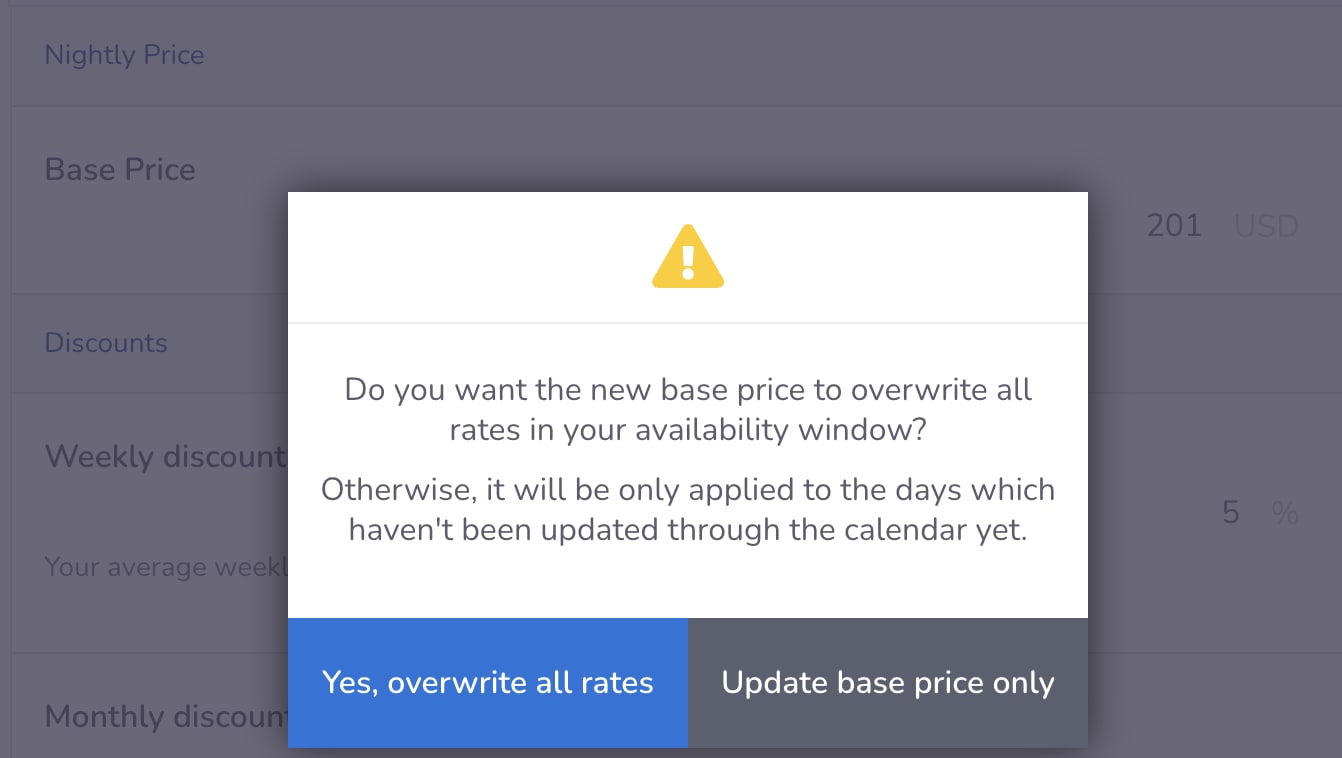 To understand how the calendar daily rate is calculated in Guesty For Hosts, with example calculations, see details
here
.