Once you've
created a message template
, you can edit the template to create different versions per booking channel platform or for your direct booking website as needed.
Tip:
If you would like to create a template and automated message for one channel only, follow the steps here to disable the other channels.
Step by step:
Sign in to Guesty For Hosts.
Click Messaging.
Click View Message Templates.
Click the relevant template.
At the top right, click Add variation for a platform.
In the pop-up box, click the relevant platform. 
Click Add.
In the text box, edit the template content as needed.
At the top right, click Save.
Once saved, there are now two versions of the template: one for the specific platform and one for "other platforms". See example below.
To create an additional template variation, simply click the + icon and follow the steps above.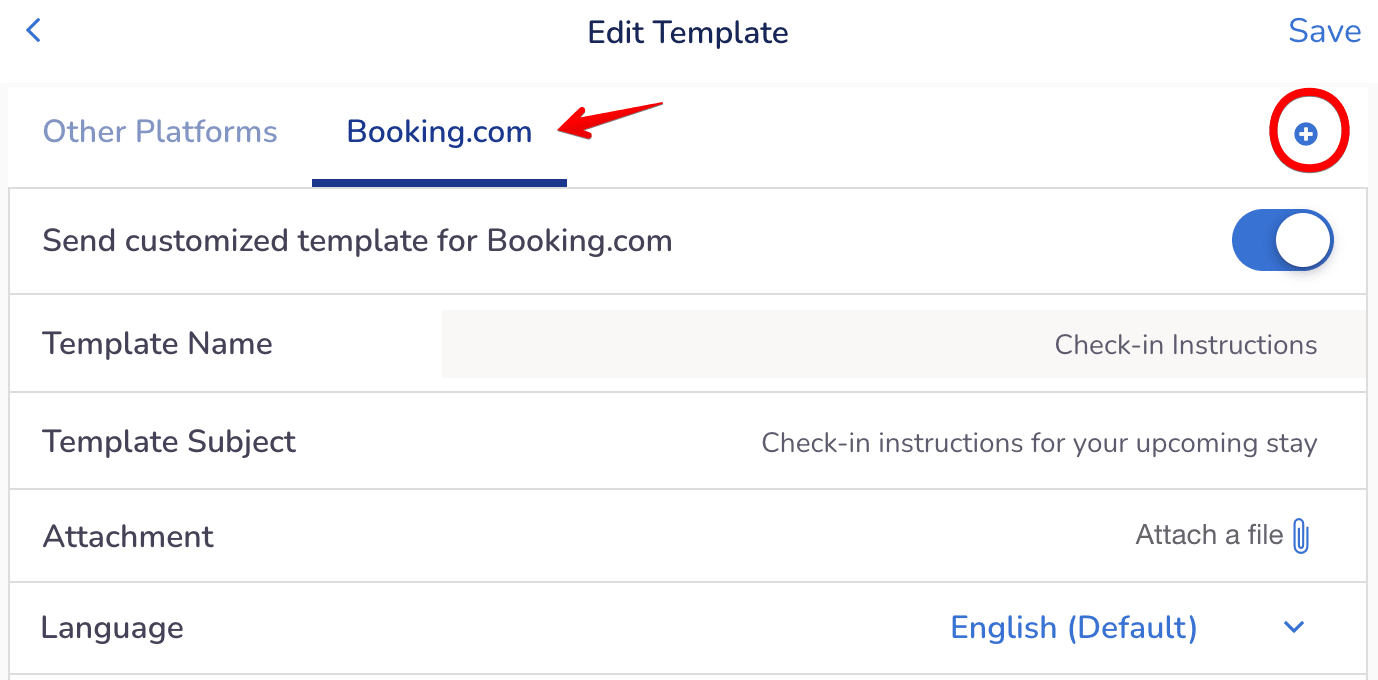 When you view the list of Message Templates, you can see that this template has been modified for Vrbo and Booking.com:

Note:
If you already have active automated message rules using the customized template, you do not need to create a new rule. Your changes will be applied to your existing rules without any issues.